My present speakers von Schweikert VR8 from 1998, 230 kg each!
The price back then was the same as for an Audi A6…
Albert von Schweikert has a long history of making excellent speakers and the VR8
was the next largest model in -98. VR10 was it´s bigger brother.
They are easy to drive, 9 W is enough. But the can stand up to a 1000!
Frequency +/- 3 dB is 16 Hz – 35 kHz.
Bass: casted 13″ + 10″ Midrange: 2 handmade 5.5″ Tweeter: 2 Focal titan
White paper, data and reviews below.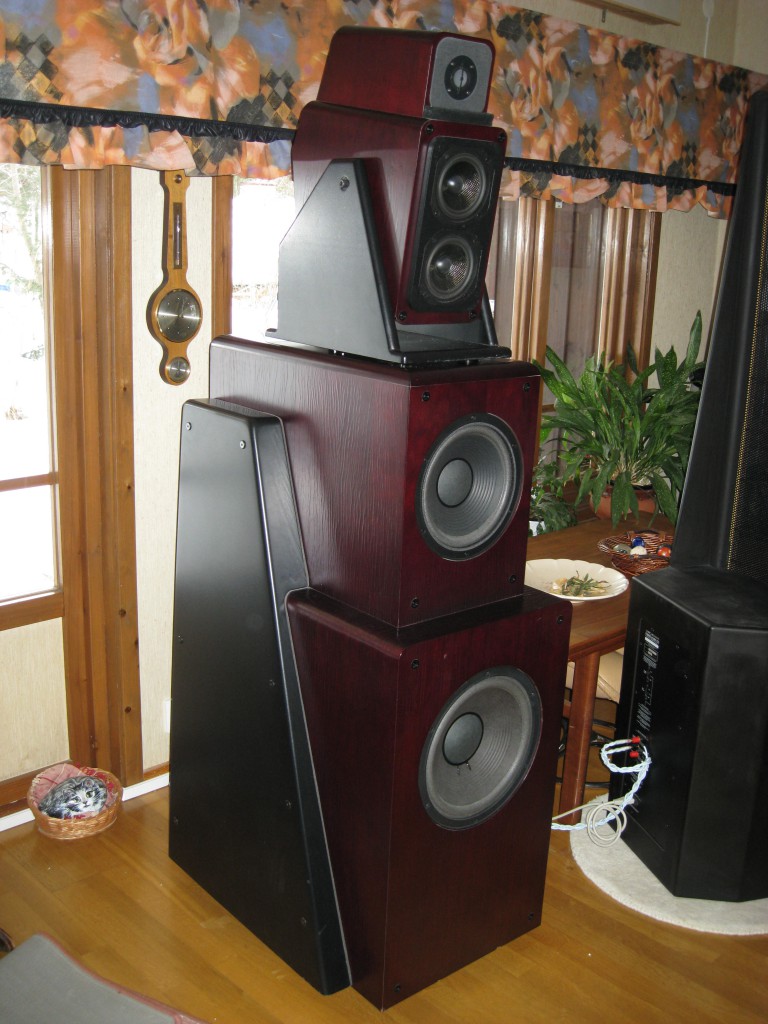 Manufactor VSA VSA Facebook-page VSA Forum
Design-theory Design criteria Construction (White paper)
Review Hifi o Musik (sw) 1 Page 2 High Fidelity (sw)
Review HiFi o Musik, translated
American reviews, Stu´s place and others
Home transportation from Karlskrona, a 900 km trip. The lower part of the speaker is a solid 190 kg. I managed to get them up on to the trailer, but called a moving company to get them off and into my house. Then placing 460 kg on to the living room floor was also a challenge…